Great river home improvements
WITH AN EYE FOR DETAIL AND A REFUSAL TO COMPROMISE QUALITY
We Do it all.  Whether you're looking for a new backsplash or cabinets to modernize a kitchen, or a new vanity and shower to freshen up a bathroom, Great River Home Improvements Inc. is your one-stop shop for all your renovations needs.For the casual gambler, a
5 dollar casino bonus
can be a great way to start. This type of bonus is a good option because you don't have to worry about wagering requirements. The money you deposit does not need to be wagered, so you can win without spending it. You can start playing with as little as $5, and you can build it up to $20 or more as you go along. You don't need a big deposit to enjoy a five dollar casino bonus.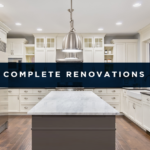 Complete renovations
Looking to freshen up your home in the city or getaway in Muskoka? No project is too big or small. Let us bring your vision to life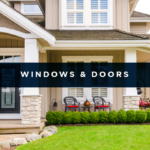 Windows & doors
From awing and double/single slider windows, to entrance, patio, and storm doors, we will work with you to add your personal touch without compromising quality.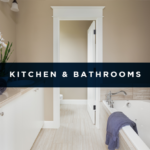 Kitchen & bathrooms
Let us assist you in making a style statement with a new island or backsplash, or help you unwind in a deep soaker tub or shower spa system.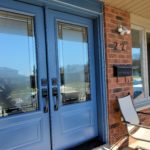 Multi experience
We provide a wide range of services for your home renovation needs. Customers choose us for our quality of work, transparency and competency.
Wa

Mohdsubhan subhan


September 6, 2021

Positive: Professionalism Full basement reno including bathroom/laundry, windowsServices: Door installation , Window installation

Mark Cutajar


March 6, 2021

Bryan did a complete renovation of our bathroom, including replacing the window. Bryan and his team did a fantastic job. He was incredibly professional throughout the entire process and offered… read more helpful suggestions when it came to picking out tiles and the final design of the bathroom. The work started on time, and Bryan kept us updated throughout. There was a small delay getting the glass for the shower (due to no fault of Bryan and his team), and Bryan went out of his way to work around our schedule in order to install it. The final result is spectacular, and we are very excited to enjoy our brand new bathroom! We will definitely reach out to Bryan again in the future when it comes to additional renovations and would recommend him to anyone looking to do any work on their home.Service: Window installation

Jessie H.


March 6, 2021

Brian's detailed approach to his work, combined with his creativity and mild mannered approach, is a welcome combination when dealing with a small or a big renovation project. His work… read more is done with professionalism, bringing a peace of mind. Large or small projects, I trust Brian , and he has come through every time.

Ajay Dube


December 6, 2019

I have used Great River for the past few years for many construction projects. Windows, Doors, Bathrooms, Aluminum, Framing and more. Bryan and his team have always… read more done a fantastic job at a fair cost. I would recommend Great River to any home or business owner who is looking for quality workmanship.

Chris Boyer


December 6, 2019

Bryan at Great River is a great contractor who delivers excellent work and and attention to detail. Having had Bryan replace several windows and doors for my house as well… read more as exterior work with new siding I have been very satisfied with the level of workmanship as well as his ability to complete the jobs in a timely fashion at the price quoted. would highly recommend Great River Home Improvements to anyone looking for a quality contractor.

Christopher M. Di Tecco


December 6, 2019

I had Great River Home Improvements recommended to me from a friend to replace our windows and front door and was very happy with the work they did. From the… read more start, Bryan (the owner) was very helpful and easy to work with, providing us with good recommendations and options to help us decide exactly what we wanted. The prices were far more reasonable than some other quotes we had received and the work quality in the end was great. Most importantly, Bryan himself has been incredibly nice and accommodating along the way and is one of the nicest people you will get a chance to deal with. I would definitely recommend considering Bryan and Great River Home Improvements to anyone looking to have their windows and doors replaced.

Chris Gibson


December 6, 2019

Bryan was introduced to us as a sub to our contractor when he supplied and installed new windows and doors for a major renovation to our home 2 years… read more ago. We have been very pleased with the performance of the products, and in particular with the attention to detail with flashing, capping and caulking. We asked him to work with us again this spring to replace the remaining doors and windows in our house. Bryan is that rare species of contractor who is easy to reach, reliable, and does great work.

Suzanne Betcke


December 6, 2019

Good, friendly service.

Christopher Hyatt


December 6, 2019

We used Bryan to replace all of the windows and doors in our house during a top to bottom renovation. He was professional, timely and kept us informed through… read more the manufacturing process of our windows and doors. As you can imagine, during a full renovation job coordination between the various trades is important and Bryan worked with our contractor to schedule his installation to avoid conflict with other trades. We have gone through two winters now with our new windows and doors and have had absolutely no issues. We would definitely recommend Great River Home Improvements.

John Taglieri


December 6, 2019
We would love your feedback. You can leave a review here.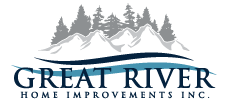 GREAT RIVER HOME IMPROVEMENTS INC.  With more than 15 years delivering top quality residential and commercial renovation service, Great River Home Improvements Inc. is committed to providing first-class professionalism, craftsmanship, and excellence, to both big and small jobs alike. Founded and operated by Bryan Machado, Great River Home Improvements Inc. is based in Mississauga and offers services throughout the Golden Horseshoe for home, cottage, and restaurant renovations, specializing in kitchen and bathroom removal and reinstallation, carpentry, flooring, windows, and interior and exterior doors.